The master program in Mathematical Physics is jointly organized by the Mathematics Department and the Physics Department in Tübingen. To give you an impression of the team behind this program, here is a list of the people involved and a brief sketch of their research interests.
In the Mathematics Department, there are two groups whose members have research interests directly in the field of Mathematical Physics. They will be responsible for the core courses in Mathematical Physics.
"Mathematical Relativity" group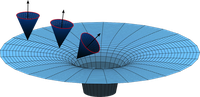 Prof. Carla Cederbaum -- Mathematical relativity, geometric analysis, differential geometry
Prof. Gerhard Huisken -- Geometric evolution equations, mathematical relativity, multilinear structures in differential geometry
Prof. Frank Loose -- Differential geometry, mathematical relativity
"Mathematical quantum theory" group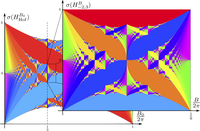 JProf. Angela Capel Cuevas -- Quantum information theory, non-commutative functional inequalities and open quantum many-body systems
Dr. Stefan Keppeler -- Semiclassical analysis, diagrammatic group representations
Prof. Dr. Marius Lemm -- Many-body quantum theory, Schrödinger operators, random matrices
Prof. Peter Pickl -- Effective descriptions of many-body systems, propagation of chaos, mathematical statistical physics
Prof. Stefan Teufel -- Asymptotic and semiclassical analysis, geometry and topology in quantum systems, dimensional reduction
Prof. Roderich Tumulka -- Quantum statistical physics, foundations of quantum theory
In addition, the following members of the Mathematics Department and the Physics Department will also contribute to the course program and to the supervision of theses:
Mathematics

Theoretical Physics

Prof. Victor Batyrev -- Algebraic and arithmetic geometry and its applications to mathematical physics

Prof. Christoph Bohle -- Differential geometry, integrable systems

Prof. Anton Deitmar -- Analysis, analytic number theory

Prof. Jürgen Hausen -- Algebraic geometry

Prof. Christian Lubich -- Numerical analysis, geometric integrators, integrators for quantum evolutions

Prof. Hannah Markwig -- Tropical geometry, enumerative geometry, convex geometry, computational algebraic geometry, real algebraic geometry

Prof. Thomas Markwig -- Algebraic geometry, computer algebra, singularity theory, tropical geometry

Prof. Martin Möhle -- Probability theory, stochastic processes, mathematical population genetics, biostochastics

Prof. Andreas Prohl -- Numerical analysis of stochastic PDEs, optimal control

Prof. Ivo Radloff -- Complex analysis

Prof. Johannes Rau -- Tropical geometry, enumerative geometry, real algebraic geometry

Prof. Reiner Schätzle -- Analysis, partial differential equations, differential geometry and free boundaries

PD Dr. Elmar Teufl -- Probability theory, random walks on graphs and groups, asymptotic methods in probability

Prof. Martin Zerner -- Probability theory, random walks with memory and random walks in random environments

Prof. Sabine Andergassen -- Quantum many-body theory

Prof. Daniel Braun -- Quantum optics, quantum information, quantum enhanced measurements, open quantum systems

Prof. Thomas Gutsche -- Theoretical hadron physics

Prof. Barbara Jäger -- Theoretical high energy physics

Prof. Wilhelm Kley -- Computational physics, computational astrophysics

Prof. Kostas Kokkotas -- Theoretical astrophysics, gravitational waves

Prof. Hugo Reinhardt -- Quantum field theory, elementary particle physics

Prof. Roland Roth -- Statistical physics of soft matters

Prof. Nils Schopohl -- Theoretical solid state physics

Prof. Werner Vogelsang -- Theoretical nuclear and particle physics
Further Institutions

The research training school Spectral theory and dynamics of quantum systems funded by the German Science Foundation (DFG) is a joint PhD program with the University of Stuttgart specifically geared towards mathematical quantum physics. The scientific program of this school will be open also to the master students in Mathematical Physics.